We help adults
thrive

so that they can do their best work.
The time is now. 
Applications for the
2023 DEI Accelerator are open!
Unrealized Impact 2.0:
The largest study of its kind on DEI in the education sector is here. 
Comfort should not be
a proxy for success
We help adults
thrive

so that they can do their best work.
We know that people will best maximize their impact and truly thrive when they can bring their full selves to work, belong to diverse teams, experience inclusive organizational cultures, and when those organizations model the equity they wish to see in the world.
At Promise54, we help mission-driven organizations to get there.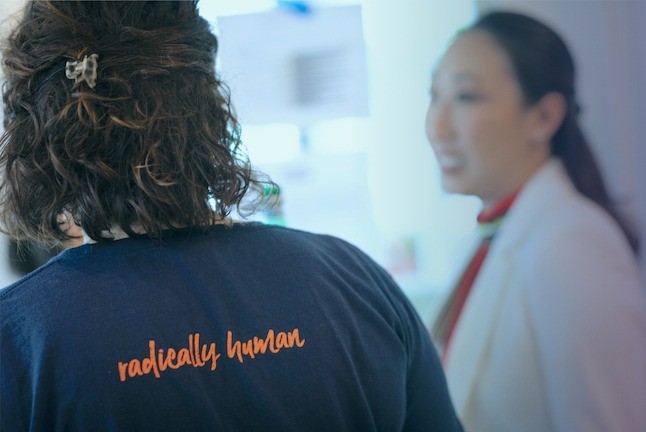 At Promise54, one of our most sacred guiding principles is Radical Humanity.
In the Radically Human world that we're endeavoring to build – both internally and with our clients – we're focused on authentic relationships and deep engagement.
We believe in the innate brilliance of each human. We assume imperfection is the norm and extend grace to ourselves and each other knowing that lifelong learning is not only inevitable but it fuels experimentation, risk-taking, growth, and innovation. We believe that process is as important as outcomes, and that good intentions don't trump painful impact. Qualitative life experience gets acknowledged as valid and real data.
And, perhaps most importantly, we are aspiring to slow down and insert intentionality, planfulness, care, compassion, humor, joy, and love into our work.
We invite you to join us on this journey to live and work in a Radically Human way and to lead Radically Human organizations.
We are honored to support an ever-expanding group of organizations working toward social justice.
organizations have worked with Promise54 to advance talent and DEI priorities.
individuals have shared their lived experiences with Promise54 through our proprietary talent and DEI tools.